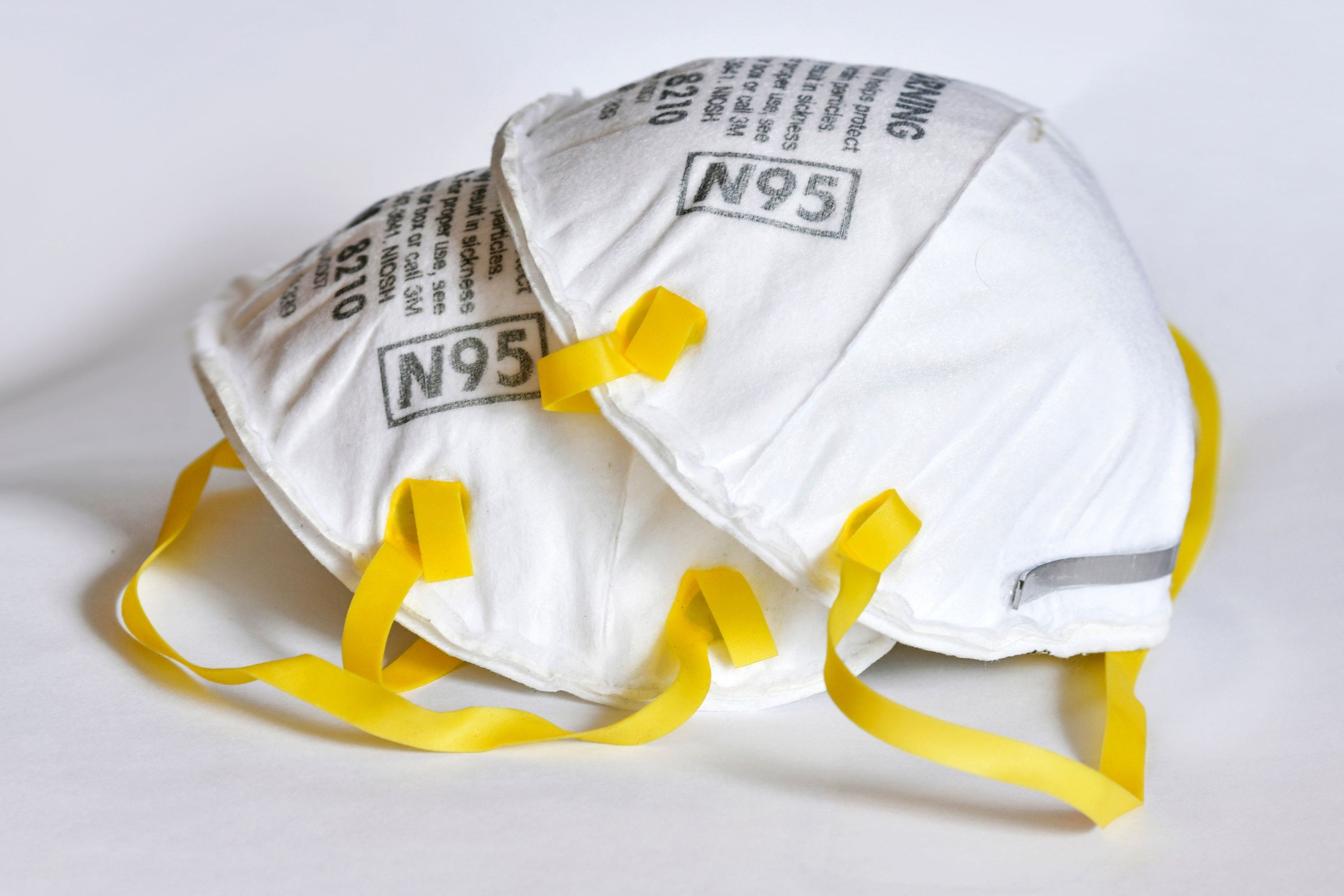 Current evidence suggests that the route of person-to-person transmission of COVID-19 is through respiratory droplets or contact. Anyone within one meter (close contact) of someone with respiratory symptoms is at risk of exposure to potentially infectious respiratory droplets.
Wearing a facemask is one of the preventive measures that can limit the spread of certain respiratory viral diseases, including COVID-19, by providing a barrier. However, the use of a mask alone is insufficient to provide an adequate level of protection, so it is necessary to manage other protective measures such as keeping distance, frequent hand hygiene, and proper respiratory hygiene (covering the mouth and nose when coughing and sneezing), avoiding crowds and enclosed spaces.
The surgical mask is a disposable, loose-fitting device that creates a physical barrier between the user's mouth and nose, thus preventing contamination of the user's surroundings or the immediate environment's contamination. It helps block large particle droplets, aerosols, or splashes that may contain germs (viruses and bacteria) from reaching the mouth and nose. It also reduces exposure of saliva and respiratory secretions to others.
Surgical masks are classified into two types according to their bacterial filtration efficiency, and type II is further subdivided depending on whether or not the mask is splash-resistant. They aim to balance high filtration, adequate breathability, and, optionally, resistance to fluid penetration.
Just KN95 Masks (N95, FFP2, or equivalent) are respiratory protection devices designed to achieve an excellent facial fit and very efficient filtration of airborne particles, including aerosols and small particulate droplets, provided the respirator is tested, and the seal is verified upon use. A respirator that meets the U.S. National Institute for Occupational Safety and Health (NIOSH) certification requirements, such as an N95, or an FFP2 that meets the European Union standard EN 149:2001 or other equivalent standards, is recommended.
Particulate respirators must meet the following specifications:
– With certification and authorization number, meeting performance standards (e.g., NIOSH N95, EN 149 FFP2 or equivalent), information that must be labeled on the respirator.
– High filtration efficiency.
– Good breathability.
– Facial fit or tight fit to the face.
– Minimum 04 layers of filter.
– Resistance to fluids.
– Malleable nose clip, easily adjustable at the will of the user.
– With adjustable straps to the head or adjustable straps on the ears.
– No presence of valve.
– Keeps its shape memory.
– Among others.
By complying with respirator standards: NIOSH N95, EN 149 FFP2, or equivalent, it is expected to receive the expected protection factor regardless of color, shape, or style.
Respirator labeling should contain certification data and authorization numbers. Just KN95 Masks (N95, FFP2, or equivalent) are ideal for use when performing procedures that are considered potentially infectious to COVID-19 patients due to aerosol generation in higher-risk care areas.
How to properly put on and take off a respirator (N95, FFP2, or equivalent)?
Wash hands thoroughly with soap and water for at least 20 seconds before putting on and removing the respirator.
Check that the respirator is in good condition.
If the respirator is damaged, DO NOT USE IT. Replace it with a new one.
Avoid getting facial hair, hair, jewelry, eyeglasses, clothing, or anything else between the respirator and the respirator, or prevent the respirator from correctly positioning the respirator.