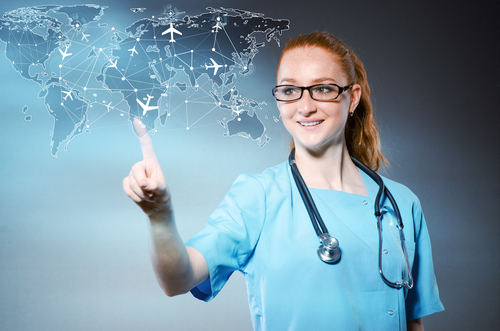 Travel nursing jobs became popular when the world was hit by a pandemic. They may be in demand even before the pandemic but are now soaring high since medical facilities need them badly. Travel nurses are deployed to cover the scarcity of nurses in places where nurses are not enough to cover the demand the medical facilities need. Travel nurse agencies have helped a lot in keeping nurses to work and be available at all times. If you want to become one, apply as a travel nurse at advantage medical professionals but before that let's talk about what do you do as a travel nurse?
What Are The Duties Of A Travel Nurse?
The duties and responsibilities of travel nurses depend on the department they are assigned to and also their specialization. Travel nurses come in many forms; some may work as ICU travel nurses, LTAC travel nurses and many more. However, each of them works according to the needs of the medical facility they are assigned to and should be flexible enough to perform what's needed.
What Does A Travel Nurse Do On A Typical Day?
Most travel nurses perform daily routine duties such as:
Examination of patients and determining their conditions in order to know what the measures are needed to be taken and reposted to their head nurses or physicians.
Creating reports and data of patients to be forwarded to the proper medical person in charge.
Responsible for medication and treatment delivery.
Research on medical procedures and treatment to make sure that they are updated on any changes made for patients under their care.
Communicate with their team to ensure safety and quality care is given to the patients they are handling.
What Do You Have To Do To Be A Travel Nurse?
When aspiring to become a travel nurse there are requirements that you need to have before getting qualified:
Should be a registered licensed nurse which means you have passed the NCLEX exam.
Should be a graduate of Bachelor' degree in nursing or associate .
Should have at least 2 years of experience in the field of nursing.
What Skills Do Travel Nurses Need?
When applying for travel nursing jobs, apart from the requirements, getting additional credentials can also be an advantage to you. Certificates such as Basic Life Support (BLS), advanced cardiac life support (ACLS), and other essential certificates will help you get a better offer as a travel nurse. Keep those certificates and earn as much as you can. Having a specialization will also be an advantage to you since you can get paid higher depending on your specialization.
What Are The Pros Of A Travel Nurse?
A travel nurse gets free accommodation for his whole assignment time in every destination they are assigned to. This is to keep them safe and make it convenient for them. Most housing is near the medical facility they will be working in to make it easier for them to report to work.
Travel nurses get a higher hourly rate than regular nurses. That's why most nurses prefer to do travel nursing jobs rather than getting permanent regular nursing jobs. Factors that affect pay include: location, specialization, and experience.
Life and Health Insurance
Insurance is important for nurses. That's why travel nurse agencies provide affordable insurance for their nurses to serve as their protection and security while working away from their residences.
Imagine getting assigned to several states or countries within a year. Traveling is expensive and this can be your chance to travel the world without spending too much.During your rest day, you can go around your destination and enjoy the beauty and experience their culture. There is nothing more satisfying than to be able to balance work and pleasure at the same time, and you can do that when you opt to become a travel nurse.
Those are the benefits you can rip if you opt to become a travel nurse and that answers the question of what do you do as a travel nurse? Travel nurses almost have the same duties and responsibilities as a regular nurse but more opportunities to grow professionally as well as personally. Nurses can develop their skills by getting more exposure to different medical facilities at a fast pace.