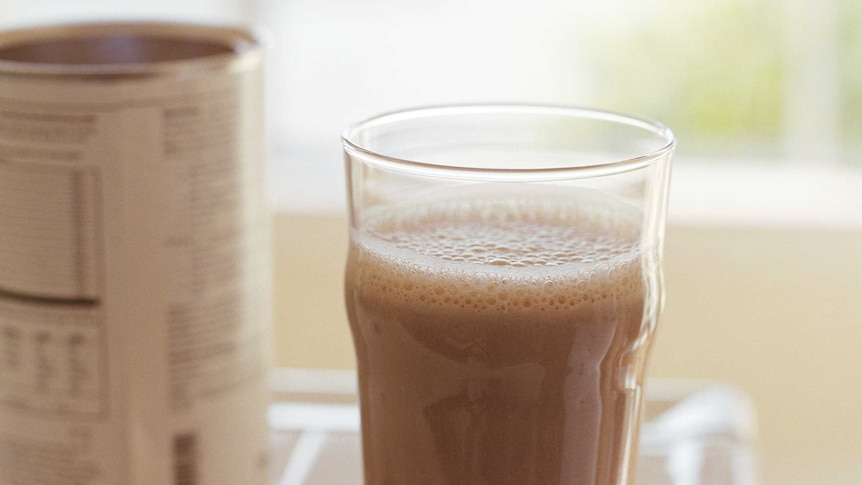 Weight loss has subjective meanings for everyone, depending upon where there are in their current health status and how much weight loss they aim to do. It will be beneficial if you amalgamate a healthy diet, optimal workout, and the right kind of weight loss products in your weight loss journey. Meal replacement shakes are one of the most popular GNC weight loss supplements. They are specially formulated with essential nutrients to control calorie intake without compromising on nutrition. The best part about GNC meal replacement shakes is that they are suitable for people with different nutritional needs.
Meal replacement shakes are ideal for –
Those who want to lose weight or manage their weight without compromising on nutrition
People who want to control their calorie intake and restrict their carbohydrate and fat intake
People who travel a lot and are looking for a hassle free meal replacement option
Those with a hectic lifestyle who don't get time to eat proper meals
Most meal replacement supplements contain 200 – 400 calories, have high fiber content, are low in carbohydrates, and are enriched with the goodness of vitamins and minerals to provide your daily requirement. Many fitness enthusiasts get confused about the kind of weight loss products they should opt for. A lot of people also have this question – whether I should take a meal replacement shake or a whey protein supplement? Each weight loss product is designed and formulated for special needs. What a fat burner or thermogenic capsule can do, a meal replacement will not do the same. That's why it is recommended that you ask your trainer and doctor to know that out of the plethora of GNC weight loss supplements, which one will be ideal for you.
Meal replacement shakes benefits
Some of the main benefits of meal replacement shakes are –
Good source of protein and fiber
GNC meal replacement shakes have high fiber and protein content and both these play an important role for your weight loss journey. Protein is needed for building muscles and post workout recovery; and fiber helps with digestion, is highly satiable, lowers cholesterol, and improves body's response to insulin.
Help avoid unhealthy meals
One of the major reasons of weight gain is unhealthy eating habits. If you are someone who is always munching in between meals and that too on processed foods, then meal replacement shakes are perfect for you. They keep you full, so you can easily avoid consumption of unhealthy meals and reduce your weight.
Helps control calorie intake
Whether it is weight loss or weight management, one of the biggest challenges is controlling your calorie intake. Meal replacement shakes are great weight loss products that you can include in your routine and reduce your daily calorie intake. They are formulated with rich fiber to keep you feeling full for longer. This curbs cravings and mid-meal snacking which helps with controlled calorie intake.
Helps prevent nutritional deficiencies
Meal replacement shakes are formulated with a scientifically advanced formula that's enriched with the goodness of vitamins, minerals, and other essential nutrients. GNC meal replacement shakes have vitamin B, magnesium, vitamin E, vitamin K, potassium, and calcium, and on regular consumption you can prevent nutritional deficiencies.
Aids in weight loss and weight management
When listing the best GNC weight loss supplements, meal replacement shakes are among the top of that list. Since they help reduce your fat and carbohydrate intake, meal replacement shakes are ideal for people who want to lose weight or want to manage their weight.
One thing to remember is that weight loss products like meal replacement shakes are not meant to be a complete replacement for your regular meals. You can have it for one or maximum two meals in day, depending upon what your doctor and dietician have suggested.
How do meal replacement shakes work for your body?
Just as the name suggests, these are meal replacement shakes and you can have them instead of one or two meals of your day. The aim is to replace what you eat with low kilojoule powder shakes to reduce the amount of calories you intake. They are formulated to facilitate rapid weight loss and conserve the lean muscle mass in the body. Since most meal replacement formulas are high in protein, they keep you full for longer. But it is important to know that not all meal replacement shakes are the same. Check the label to know if there is any added sugar or fat in the meal replacement shake. Try and choose ones that have high protein to carbohydrate ratio and least amount of added sugar and fats.
Best GNC meal replacement shakes
GNC Total Lean – Lean Shake
GNC Total Lean – Lean Shake is one of the top selling weight loss supplements by the brand. You can take give your weight loss journey that much needed push with this meal replacement shake. It provides energy and boosts metabolism. It is rich in fiber which helps with digestion and gut health. The high fiber content also make it more satiable which means you feel fuller for longer and cut cravings and mid-meal snacks to promote weight loss and weight management.
It helps you control calorie intake. It is enriched with the goodness 25 g high quality protein, 8 g fiber, and 27 essential vitamins and minerals. Some of the main benefits are – helps sustain and maintain lean muscle tone, enhances body's metabolism and aids in weight loss, and provides right balance of essential nutrients to maintain overall well-being. It is available in 5 amazing flavors – French vanilla, chocolate, strawberry, vanilla, and rich chocolate. Just add 2 leveled scoops in 290 ml water and make a smooth shake.
Before adding any new weight loss products in your routine, make sure you consult your doctor. Also don't forget to read the dosage instructions and ingredient list carefully before purchasing any weight loss supplements. Consuming excess quantity can lead to side effects. Some of the most common side effects are – constipation, nausea, headache, increased sugar intake, diarrhea etc.
Visit www.guardian.in to buy GNC meal replacement shakes and browse through complete range of weight loss products by the brand.