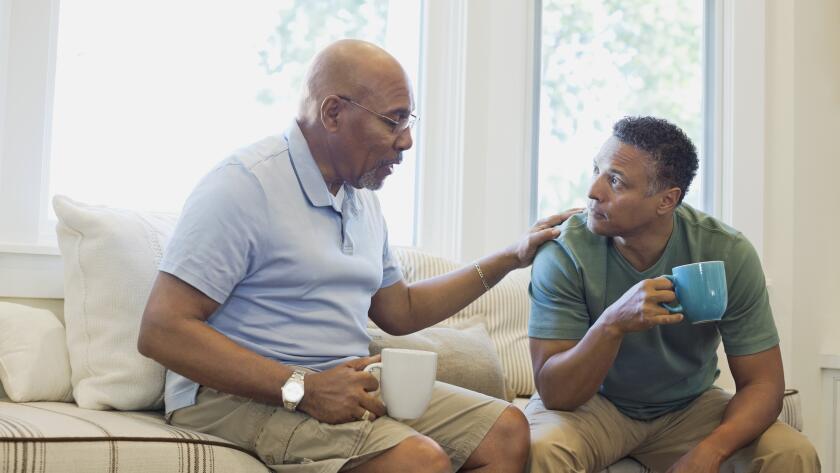 A hepatitis C (hep C) diagnosis can seem scary, but the more you learn, the more you understand it can be a short-term or long-term illness that can be managed, especially with the support of others.
If you have hep C, you've probably learned it's a liver infection caused by the blood-borne hepatitis C virus (HCV), and that most people become infected by sharing needles or other equipment to inject drugs. It may be helpful, even necessary, to share your condition with your friends and family members as you deal with it day-to-day. Knowing who and how to tell can be tricky, but when you make the decision to share, it can make a big difference in how you cope with your diagnosis.
It's a very personal decision to tell someone about a medical diagnosis. Though it can sometimes be difficult, it can also feel freeing. When considering who to talk to, choose people you trust who can offer emotional support or help with errands or household tasks if these have been difficult for you lately. Consider sharing your condition with your spouse, sexual partner(s), household members and people you may have shared needles with to inject drugs.
Finding a Support System with Hepatitis C
Planning when, where and how to tell a loved one about your diagnosis can make it easier for both of you. Some people feel better revealing their diagnosis right away, while others need more time to take it in for themselves. When you do decide to share your news, choose a time when you can be as relaxed as possible and have some quiet time to talk it over with your loved one. Try to remember that while you can't control the person's reaction, you can remember how it felt when you first found out. Keep in mind she may need a little time to absorb the news, and you can always revisit the topic at a later time.
Determining how much detail about your diagnosis you want to reveal will depend on your relationship with the person. A spouse or close family member may have more personal or different questions than a friend might, so share what you feel comfortable with based on your history and relationship with the person. It may be helpful to share how you found out about your condition and how it's affecting you, both emotionally and physically. Many people with hepatitis C are not clinically ill, so it may appear to the people around you that nothing has changed.
Reassure your loved one that hepatitis C is not contagious and is difficult to pass on to other people; the only way to transmit the disease is through contaminated blood. If you feel this is someone who may be directly affected by your diagnosis, there are certain things you should keep in mind:
The best way to prevent hep C is by avoiding activities that can spread the disease, especially injecting drugs or sharing needles or injection equipment with others.

Though chances are small that your household or family members have hepatitis C, encourage them to get tested.

Do not share items like razors or nail clippers that may be contaminated.

Though transmission of the virus through sex is less common than other viral STIs, you may want to consider using condoms with your partner(s), and encourage them to get tested for hep C. If you have concerns or questions about this, talk it over with your doctor.
Your friends and family may be curious about hepatitis C, but they may not feel comfortable asking you a lot of personal questions. You can help them understand more, and work with you to avoid spreading the virus, by referring them to local agencies or support groups for patients and their family members. You can also find more information at the Centers for Disease Control and Prevention or the Hepatitis Foundation International. 
Above all, be sure your loved ones are aware that hepatitis C is curable, and that there are many new and successful treatments available. With their help and support, you will find it much easier to get the care you need and live well with your condition.